Projects
To support an examination of the seasonal variation in the composition and quantity of microplastic particles from wastewater treatment facilities discharging treated wastewater into the Quinnipiac River.
Year Issued:
2019
| Amount: $16,000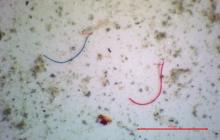 Southern Connecticut State University
Contact Information
Vincent Breslin
Breslinv1@southernct.edu
www.southernct.edu
To support a half day Quinnipiac Update conference; improvements to public access to the Little River, a Quinnipiac tributary, at Lowe's on Route 80 in New Haven; education of phosphorus control; and promotion of pollution and diversion permit participation.
Year Issued:
2018
| Amount: $20,000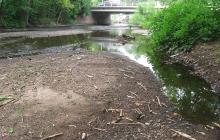 River Advocates of South Central Connecticut
Contact Information
Mary Mushinsky
marymushinsky@att.net
www.riveradvocatesscct.org
To support, as a first priority, monitoring of pollution and diversion permits, and only then Lunch and Learn sessions for municipal department of public works crews in the lower Quinnipiac watershed for best practices in stormwater pollution prevention; enforcement of public access at an abandoned, neglected Quinnipiac River site at Lowe's on Route 80 in New Haven and education of phosphorus control.
Year Issued:
2016
| Amount: $20,000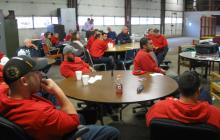 River Advocates of South Central Connecticut
Contact Information
Mary Mushinsky
marymushinsky@att.net