Projects
To support an examination of the seasonal variation in the composition and quantity of microplastic particles from wastewater treatment facilities discharging treated wastewater into the Quinnipiac River.
Year Issued:
2019
| Amount: $16,000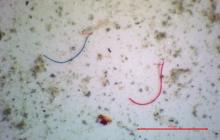 Southern Connecticut State University
Contact Information
Vincent Breslin
Breslinv1@southernct.edu
www.southernct.edu
To support a summer employment program for New Haven youth that will engage participants and community members in reducing the pollution in the Quinnipiac by stormwater run-off through a storm drain stenciling art, data collection, education, and outreach program.
Year Issued:
2019
| Amount: $4,500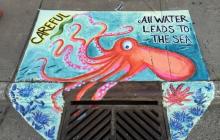 Contact Information
JoAnn Moran
art25ct@gmail.com
www.art25.art
To support the purchase of additional benches along Phase III of the trail which will add 1.25 miles to Fireworks Island as well as graphic art designs for the informational sign to showcase history, natural history, and location information.
Year Issued:
2016
| Amount: $5,000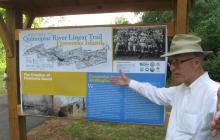 Quinnipiac River Linear Trail Advisory Committee
Contact Information
Mary Mushinsky
marymushinsky@att.net
www.town.wallingford.ct.us/Content/Quinnipiac_River_Linear_Trail_Advisory_Committee.asp