Projects
To support curriculum development and implementation assistance for the design and installation of bioswales and native plant/pollinator gardens at Lincoln Middle School and Washington Middle School in Meriden.
Year Issued:
2018
| Amount: $15,000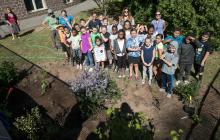 Connecticut Audubon Society
Contact Information
Patrick Comins
pcomins@ctaudubon.org
www.ctaudubon.org
To support environmental advocacy, particularly through raising awareness of new federal phosphorus requirements for the lower Quinnipiac River.
Year Issued:
2013
| Amount: $15,000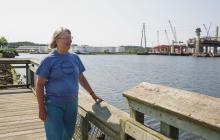 Mill River Watershed Association of South Central Connecticut Inc.
Contact Information
Cordalie Benoit
cordalie.benoit@aya.yale.edu
To continue to work on beautification, river access and promotion of the Quinnipiac Avenue Historic District.
Year Issued:
2001
| Amount: $6,000
Historic Quinnipiac Street Group