Community Engagement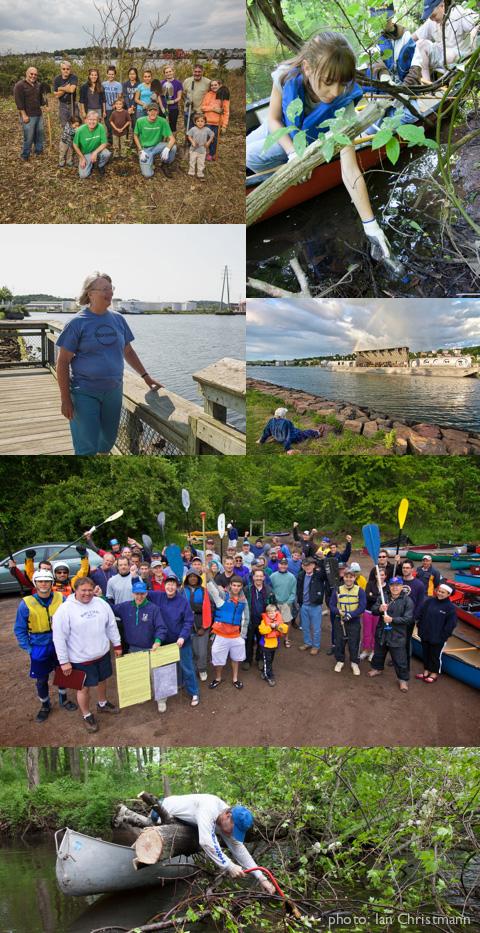 Various stakeholders are working to stop pollution, preserve and protect existing wetlands, and engage citizens to understand the importance of the river and take action.
QRWA
The Quinnipiac River Watershed Association (QRWA), based in Meriden, is a volunteer organization engaged in a broad range of advocacy work, educational and recreational programing, science and monitoring, conservation and restoration, and improving public access.
The QRWA was the lead partner with the CTDEEP in the creation of the Quinnipiac River Watershed Based Plan, which sets a priority action list for municipalities in the watershed.
Rivers Alliance of Connecticut
The 
Rivers Alliance of Connecticut
 is the only statewide nonprofit dedicated to protecting and enhancing all of Connecticut's waterways. It created the Urban River Permits Review and Advocacy Recommendations to provide citizens with a guide for participating in the public comment period for discharge permits - 

mill_river_pages.pdf
CT Coalition for Environmental Justice
The CT Coalition for Environmental Justice provides community education courses to build awareness about pollution and the history of the Quinnipiac River.
New Haven Land Trust
The New Haven Land Trust manages the 35-acre Quinnipiac Meadows Preserve in the tidal mouth of the river, provides educational programming, and leads volunteer efforts to clean and restore the wetlands.