Projects
To support policy, planning and regulatory training for natural resource protection, storm water runoff, watershed protection, and shoreline resiliency to municipalities in the Quinnipiac River Watershed.
Year Issued:
2019
| Amount: $13,000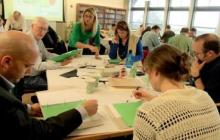 Land Use Leadership Alliance
Contact Information
Jessica Bacher
jbacher@law.pace.edu
http://sites.environment.yale.edu/collaborative/
to support the continuation of investigating the compliance history and indirect discharges of publically owned treatment works on the Quinnipiac River.
Year Issued:
2014
| Amount: $6,000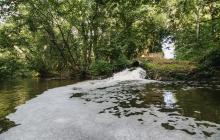 Connecticut Urban Legal Initiative, Inc.
Contact Information
Attorney Alan Kosloff
alan.kosloff@law.uconn.edu
www.culi-law.org/