Projects
to support cleaning logs and debris from a blocked access for boats in the Quinnipiac River.
Year Issued:
2020
| Amount: $3,650
Southwest Conservation District
Contact Information
Chris S. Sullivan
CSullivan@conservect.org
https://conservect.org/southwest/
To support staffing for programs including boating event rentals, club boating programs, and vendor-operated rentals of kayaks and paddle boards on the New Haven Harbor and on the Quinnipiac and Mill rivers.
Year Issued:
2019
| Amount: $16,800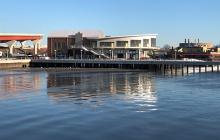 Contact Information
John Pescatore
jpescatore11@gmail.com
www.canaldock.org
To provide general operating support for recreational and educational programs related to the Quinnipiac River and New Haven Harbor.
Year Issued:
2018
| Amount: $20,000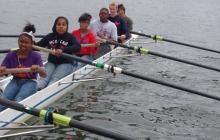 Contact Information
John Pescatore
jpescatore11@gmail.com
www.canaldock.org