Fishing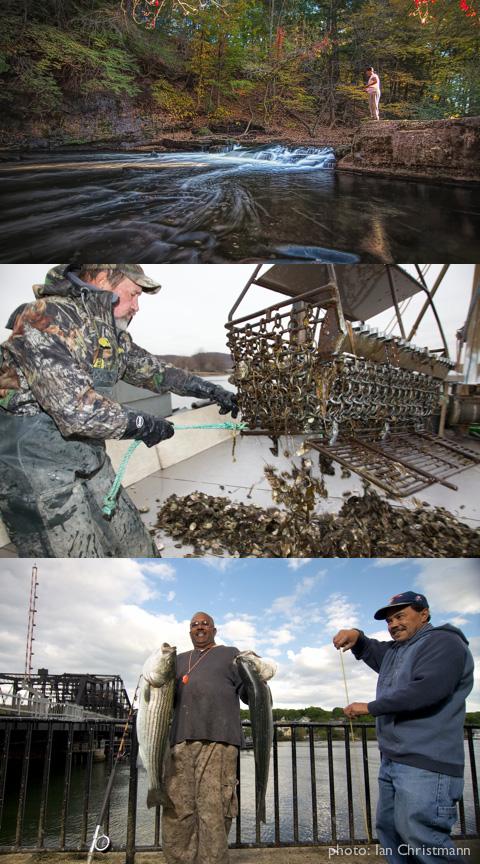 Home to a wide variety of fish, the Quinnipiac River offers many spots to cast a line. See the map for convenient access points.
Fishing Advisory
Fish can be caught all along the river, but not all of it is safe to eat. Visit the Dept. of Public Health's Guide to Eating Fish Safely.
Popular Fishing Spots
Meriden: The Gorge, from Carpenter's Dam down to Red Bridge, is annually stocked with trout. Largemouth bass can be found in the river from just above Red Bridge down to Hanover Pond and within the pond itself. Carp are plentiful downstream from Hanover Dam.
North Haven: an occasional striper might be found as well as white perch.
New Haven: As the river turns to estuary close to Long Island Sound, bluefish can be found in the wide, tidal area near New Haven Harbor.