Projects
to support cleaning logs and debris from a blocked access for boats in the Quinnipiac River.
Year Issued:
2020
| Amount: $3,650
Southwest Conservation District
Contact Information
Chris S. Sullivan
CSullivan@conservect.org
https://conservect.org/southwest/
To support the creation of 360 degree panoramic images along the Quinnipiac River and its passive recreation trails which will be viewable in an interactive Google maps 3D GIS whole earth model with newly created geolocated panoramic orbs.
Year Issued:
2018
| Amount: $5,000
North Guilford Studios, Inc.
Contact Information
Nicholas Berkun
nberkun@ngs-inc.org
www.ngs-inc.org
to support continued monitoring of sediment accretion and elevation change in the Quinnipiac marshes, and to support a marsh organ experiment to assess whether soil toxicity is contributing to marsh submergence
Year Issued:
2015
| Amount: $12,300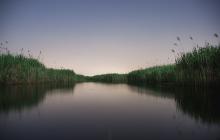 Yale School of Forestry & Environmental Studies
Contact Information
Dr. Shimon Anisfeld
shimon.anisfeld@yale.edu
http://environment.yale.edu/profile/anisfeld/multimedia