Projects
To support a half day Quinnipiac Update conference; improvements to public access to the Little River, a Quinnipiac tributary, at Lowe's on Route 80 in New Haven; education of phosphorus control; and promotion of pollution and diversion permit participation.
Year Issued:
2018
| Amount: $20,000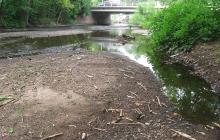 River Advocates of South Central Connecticut
Contact Information
Mary Mushinsky
marymushinsky@att.net
www.riveradvocatesscct.org
To support the creation of 360 degree panoramic images along the Quinnipiac River and its passive recreation trails which will be viewable in an interactive Google maps 3D GIS whole earth model with newly created geolocated panoramic orbs.
Year Issued:
2018
| Amount: $5,000
North Guilford Studios, Inc.
Contact Information
Nicholas Berkun
nberkun@ngs-inc.org
www.ngs-inc.org
To provide general operating support for recreational and educational programs related to the Quinnipiac River and New Haven Harbor.
Year Issued:
2018
| Amount: $20,000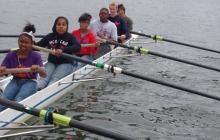 Contact Information
John Pescatore
jpescatore11@gmail.com
www.canaldock.org