Projects
To support the measurement of hexavalent chromium concentrations and chemical behavior in stormwater within the Quinnipiac River watershed and in the Quinnipiac River itself with the condition to obtain studies about the Quinnipiac River from the Connecticut Department of Energy & Environmental Protection.
Year Issued:
2013
| Amount: $15,000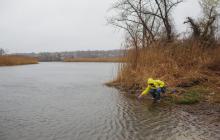 Contact Information
Gaboury Benoit
gabouryb@gmail.com
www.yale.edu
To support monitoring of sediment accretion, elevation change, and sea level rise in the Quinnipiac marshes.
Year Issued:
2013
| Amount: $8,500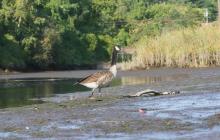 Contact Information
Shimon Anisfeld
shimon.anisfeld@yale.edu
www.yale.edu
To support Surveying the Quinnipiac River, a study of bis-2-ethylhexyl phthalate and other plasticizers in an effort to characterize contamination from industrial sources.
Year Issued:
2013
| Amount: $7,000
Contact Information
Harry Pylypiw
Harry.Pylypiw@quinnipiac.edu
www.quinnipiac.edu