Projects
To support the monitoring of marsh surface elevations as well as the salinity and vegetation in one lobe of the marsh, and to support analysis of vegetation change and surveying of marsh migration at the Quinnipiac Meadows Preserve.
Year Issued:
2018
| Amount: $13,100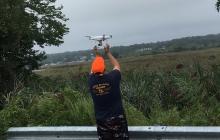 Contact Information
Shimon Anisfeld
shimon.anisfeld@yale.edu
www.yale.edu
To support the establishment of bird nest boxes at multiple locations in the Quinnipiac River watershed and monitor the ecology of songbirds that breed in the watershed.
Year Issued:
2018
| Amount: $11,500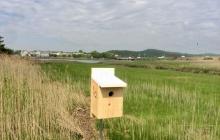 Contact Information
Dr. Scott Davies
Scott.Davies@quinnipiac.edu
www.qu.edu
To support expanding the trail network, conservation management plan, and educational programming of Quinnipiac Meadows Nature Preserve and expanding the Schooner Summer Camp programming.
Year Issued:
2018
| Amount: $15,000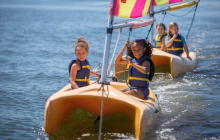 Contact Information
Justin Elicker
justin.elicker@newhavenlandtrust.org
www.newhavenlandtrust.org