Projects
to support increasing capacity of the organization, sponsoring public events to focus attention on the lower Quinnipiac and urban rivers of Greater New Haven, and implementing certain recommendations from the Urban River Permits Project to reduce polluted runoff.
Year Issued:
2014
| Amount: $20,000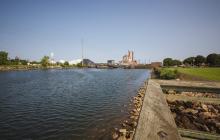 River Advocates of Greater New Haven, Inc.
Contact Information
Martin Mador
martin.mador@aya.yale.edu
to support the continuation of investigating the compliance history and indirect discharges of publically owned treatment works on the Quinnipiac River.
Year Issued:
2014
| Amount: $6,000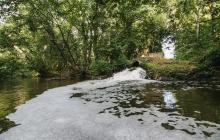 Connecticut Urban Legal Initiative, Inc.
Contact Information
Attorney Alan Kosloff
alan.kosloff@law.uconn.edu
www.culi-law.org/