Projects
To provide general operating support for recreational and educational programs related to the Quinnipiac River and New Haven Harbor.
Year Issued:
2018
| Amount: $20,000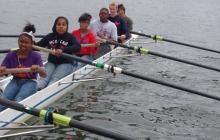 Contact Information
John Pescatore
jpescatore11@gmail.com
www.canaldock.org
to support training 3 municipal department of public works crews in stormwater pollution prevention using Lunch and Learn sessions and to support investigating the lower Quinnipiac River public access potential at two locations: Lowe's on Route 80 in New Haven and behind Toelles Road businesses in Wallingford, adjacent to Quinnipiac River State Park. Mill River Watershed Association of South Central Connecticut, Inc. is acting as the fiscal sponsor.
Year Issued:
2015
| Amount: $5,000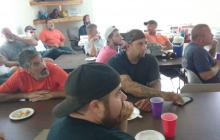 River Advocates of Greater New Haven, Inc.
Contact Information
Mary Mushinsky
marymushinsky@att.net